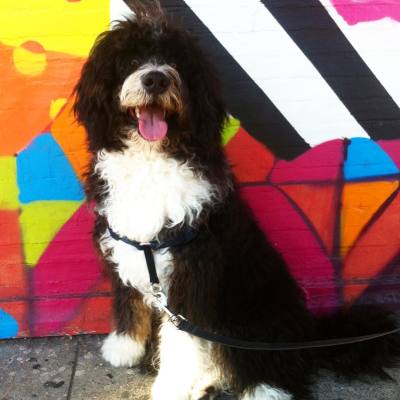 We have F1 puppies coming soon!!
Families are placed on the waiting list in the order deposits are received. A completed puppy application and a $500 non-refundable security deposit is required to place you on the waiting list. The deposit signifies the intent on behalf of the buyer to follow through with the purchase of a puppy. If you suddenly change your mind, or find another breeder, your deposit will not be refunded. 

We will try our best to estimate breeding dates and due dates, but there is never a guarantee as to exactly when you will pick your puppy. Puppies with the Bernese markings are very high in demand so make sure you are fully committed before being placed on the waiting list. 

When it is time to pick your puppy, you may pick from the available puppies or pass to the next litter. You must decide if you would like a puppy from the available litter within 2 weeks of birth. If we do not hear from you, we will assume you pass. As families pick their puppies, your name will continue to move up the list as people ahead of you pick their puppy. 

Puppies will be chosen at 4 weeks of age by appointment. We will start with the first name on the list and work our way down. Final payment will be due when the puppies are 6 weeks old. Face Time is also an option. Puppies must be picked up or shipped at 8 weeks of age unless arrangements have been made ahead of time. Holding a puppy after 8 1/2 weeks will cost you an additional $15 per day. We have been using a flight nanny for shipping which is hand delivery from me to you. Anywhere in the USA is $500. All puppies sold to Missouri residents will be charged 5.725% sales tax.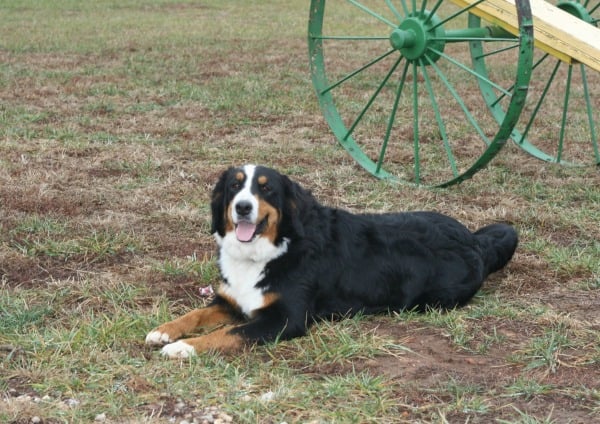 ADDITIONAL WAITING LIST
​

1. Breeder 

2. Breeder
2. Liesl & Tim- female (summer 2019)

​3. Barb & Andy- female 2020

4. Lisa Frieling - Roxy

5. Courtney Swenson- puppy Monroe
6. 

7. 
​8. 

Puppies will be priced based on color and markings. Puppies may have different hair coat types from wavy to curly. Puppy size may vary depending on parent size and hybrid vigor. A $500 deposit is required to hold a puppy, which will be deducted from the remaining balance. All puppies being shipped must be paid for in full by 7 weeks of age. Puppies picked up at 8 weeks must be paid for in cash at pick up or can be paid by Paypal 5 days prior to pick up with a 3.75% Paypal fee added. Puppies sold in Missouri will have a 5.725% tax applied at purchase. 

Bernedoodle Puppy Pricing

Phatom or Black & Tan $3000
Tri-Color, sable tri-color are the most popular and hardest to produce. 

Sable and white puppies. Some puppies may have more white than others and may or may not contain tan. 
Black and white puppies. Some puppies may have more white than others. 
Black and tan puppies. These puppies will be any puppies with both black and tan, markings may vary.